Prayer Chain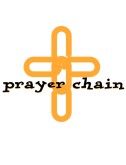 Kevin Hulatt heads up our prayer-chain ministry which is available 24/7 focusing mainly on urgent prayer requests received by text.
For less urgent requests, members can go in to the member' area and submit a prayer request through the Prayer and Praise section on the i-know dashboard.
There are 26 people on the list of "pray-ers" at the moment and they have all been very supportive of this ministry.
We also include prayer support for Malcolm Macpherson, an itinerant evangelist based in Gatehouse. Malcolm is our former pastor and he and his family are members of our church and, when he goes out on mission, the prayer chain can swell to as many as 40 or 50 people and churches praying for this ministry..
Your prayer requests are welcome. Please text and don't phone so we have a clear and concise message which Kevin will forward by text.
The number is 0772 999 8962
"Therefore I tell you, whatever you ask for in prayer, believe that you have received it, and it will be yours." Mark 11:24