Gatehouse Churches Together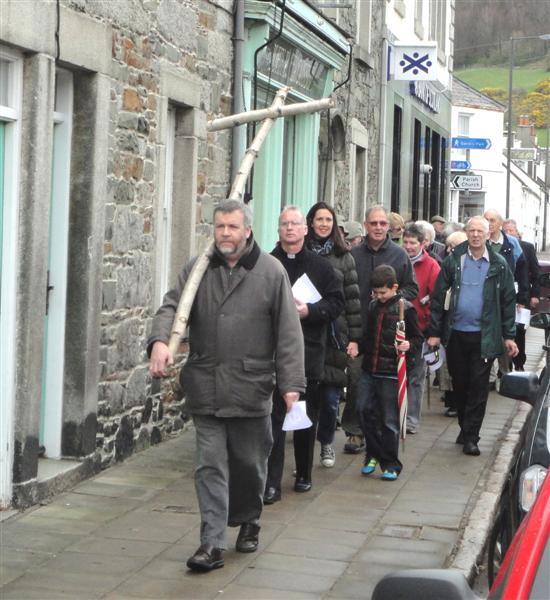 Gatehouse Community Church is one of four churches in Gatehouse of Fleet. The other churches are:
Gatehouse Parish Church - Church of Scotland - Minister: Rev Val Ott
The Church of the Resurrection - Roman Catholic - Father William McFadden
St Mary's - Scottish Episcopal Church - Rev'd Stephen Hazlett
We enjoy fellowship with the members of the three other churches in the town through a number of regular events.
We also join forces with Kirkcudbright Churches Together to participate in the 'Stewartry Food Bank'. Each of our churches acts as a collection point for food items (with a long 'best-by' date) and once a month these donations are taken across to Kirkcudbright where they are kept until needed. Referrals are taken from social services, health services and church leaders.
Gatehouse Churches Together events include the annual Remembrance Sunday service when we join together with other community groups to remember those lost as a result of conflict. We also have joint services during the Week of Prayer for Christian Unity, Gala Week and One World Week and join together for mid-week devotions and lunch during Lent. We join together on Good Friday for a 'walk of witness' when we carry a wooden cross around Gatehouse, stopping at each church for prayer, reflection and song.
Church of Scotland
Sundays - 10.30am Morning Worship in the Parish Church
Scottish Episcopal Church
Sundays - 9.30am Sung Eucharist
First Thurs of Month 2.00pm Mothers Union at Greyfriars House Kirkcudbright.
The Church of the Resurrection
No service in Gatehouse of Fleet. Sundays - St Andrew's and St Cuthbert's, Kirkcudbright - 9.30am
Gatehouse Community Church
Sundays - 10.30am Sunday Service
First Sunday of the month - Communion Service
Last Sun of month - Family Service
Other Sundays - "Sunday Club for children during the service but not during the school holidays.